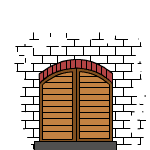 Ohh iya selamat pagii sumee...
I asked God to make u happy, make u smile, guide u safely thru every mile;Grant u wealth, give u health & most of all give u love & care.Good Morning Dear...
Aku choose oren! For a new day to begin...hihi..jadi..ni aku set autopublish...hmm..pe aku nak wat?
1)Mangun solat-solat first...
3)Amik bekfast..ohh..rutin ni da lama aku tinggal...sori yak perut..phuiphui
4)Post entry...about wat hah?Any idea?Ahh..ti la aku akan pos jugee...gigih!;P
5)Kemas umah..*yelaaa sgtt...
6)Masaks-masaks*malasss ini...dorang tak balek makan ponnn...
Oke tu jelaa..kang aku terlalu transparent lakk...susaaa...huhuhh...
Pepehal...camat pagii...hari anda oke?Hopefully oke ehh..;DD